St. Petersburg Car Accident Recovery
Injured in a car accident?
Get a personalized treatment plan to ensure your lasting recovery.
Treatment after a car accident is more time-sensitive than you may realize. In Florida, you must seek medical care within 14 days of your auto accident in order to qualify for your Personal Injury Protection (PIP) insurance benefits. Don't wait to get the treatment you need. It could cost you.
Even if you've already been to a general physician, an orthopedic surgeon can provide specialized treatment to better assess any orthopedic injuries and underlying causes of delayed pain and muscle soreness that may have resulted from your accident.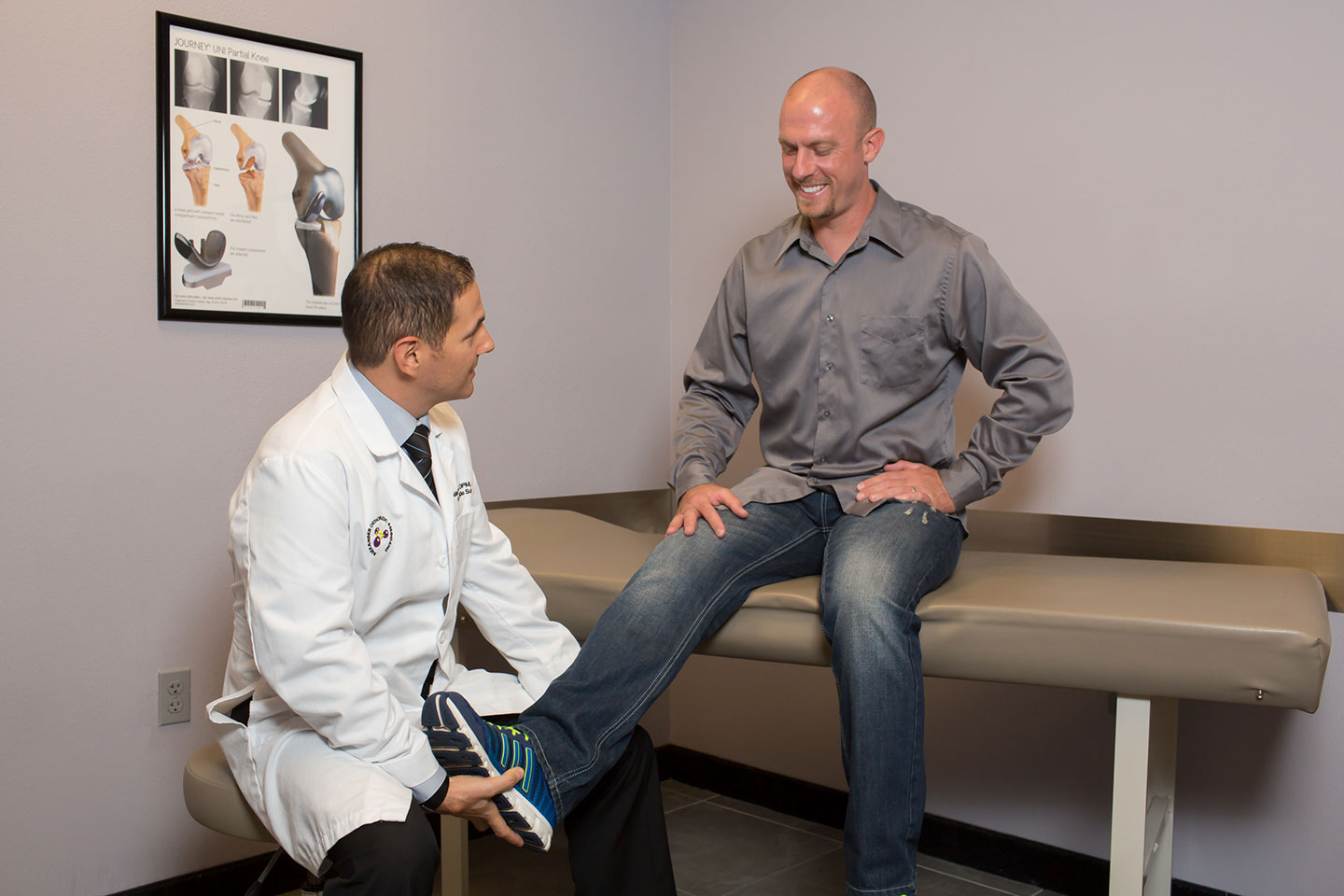 Recover quicker with orthopedic surgeons who care.
Our St. Petersburg-based auto accident physicians are dedicated to providing you with the specific treatment you need to recover from your automobile injury. With MRIs, physical therapy, and more all under one roof, our comprehensive care makes it easy so you can focus on recovery. We'll be with you every step of the way until your recovery is complete.
Experience Alexander Orthopaedic's outpatient advantage.
It was easy. I was in [surgery] in the morning and I was at home, in my bed, in the afternoon.
Car accidents can affect people in different ways. That's one of the reasons why it's important to know what to expect and seek ...
Don't keep living with the pain. Schedule an appointment and a member of our team will contact you within 24 hours to discuss the next steps and answer any questions you may have.
"After a terrible car accident and multiple injuries, Dr. Zahrai explained that neck surgery was inevitable and that I would have to do it at some point to be able to have quality of life like before the accident. He is thorough and informative of the procedure, results and risks. Every time I go in for my check up I'm excited to hear about the healing process and the success of my surgery and I can tell that Dr. Zahrai is happy and excited with the results."
-Vicky A.
"Dr. Alexander is truly the most wonderful and most knowledgeable surgeon. We had the greatest experience with my son's shoulder surgery and I was so impressed with all the details and attention we received from everyone in the office, physical therapy staff and surgery center. Everyone in the office goes above and beyond to accommodate the patient and we are very grateful! I highly recommend Dr Alexander to anyone and I trust and respect him deeply."
-Elena A.
"I had a knee scope performed by Dr. Vizzi for a torn meniscus and he guided me through the entire process. I was barely able to walk before the surgery and now I am back to normal within a month of the surgery. Everyone on his team is very nice, helpful, and professional with all my concerns. For any knee or joint problems, I believe Dr. Vizzi is truly top notch. I have been to other Orthopedic surgeons in the past and have had much different experiences"
-Sarah M.